5 muscle building mistakes DESTROYING your progress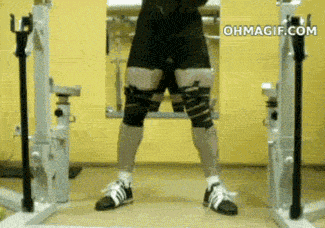 TRAINING FREQUENCY & FOLLOWING A BRO SPLIT
The level of which you're at in your training career will dictate your split. If you're not a professional body builder, you shouldn't be training like one (yet).
If you're under 200lbs (and assuming under 15% bodyfat), you need to be hitting your main muscle groups at least twice per week.
So stop your current bro split of chest Monday's, back Tuesday, legs Wednesday, shoulders Thursday & arms Friday with weekends off to get pissed. It's not working, and it will never work optimally for you.
The following are just ideas for you to be hitting muscle groups multiple times per week, they are in no way THE best splits for you, everybody is different & you need to work out what works optimally for YOUR body.
3 day split - upper, lower, full body
4 day split - upper, lower (quad dominant), upper, lower (posterior chain dominant)
5 day split - push, pull, legs, upper, lower (my personal favorite & current split)
6 day split - push, pull, legs, push, pull, legs
7 day split - don't do it.
You need to train as hard as you can that your body will allow full & proper recovery from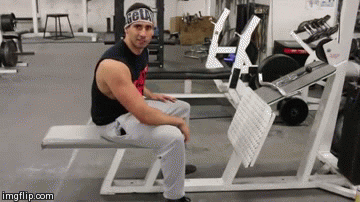 TRAINING THE SAME WAY
I see so many people training the same way, week in week out. Hell, I was guilty of this for YEARS.
Now, I'm more of a "if it ain't broke, don't fix it" kind of guy, but if you're reading this & looking for common mistakes, then there's a good chance you're not happy with your current progression.
This doesn't mean you need to have an entire new split every 8-12 weeks, some exercises are GREAT and should always be in your split. It's just how you perform them that matters.
Your reps, sets, volume & rest are what should be changing from time to time.
For me personally, I go through different stages all year.
For 8-12 weeks (how long depends on progress, recovery & if you plateau). I'll usually go through a strength building stage using the 5x5 rep system, as soon as my strength starts to slow down (or my joints have had enough) I'll take a slight deload week (drop to 3 days per week instead of 5) and then go onto a more bodybuilding style training of 8-12 reps.
This allows me to use my new strength gains to lift heavier weights in that style than previously, and if all has gone to plan - build more muscle tissue.
I'm not one for volume training, as honestly I just don't enjoy it. But occasionally I'll throw it in the mix and damn, if you've ever done a high rep leg day you'll know the pain I'm talking about the next day...
NOT EATING ENOUGH - CALORIES & PROTEIN
Assuming you're training well, this will 100% be your biggest downfall when you're trying to gain weight.
Now I know what you're thinking "but I eat so much" well I'm sorry to say it but, if you're not gaining weight it doesn't matter... you're still not eating enough.
Eating enough to gain muscle can be hard, like really damn hard. Some days it will be easy, some days you will literally have to force feed yourself. I've been sat being judged trying to eat a damn sandwich because I was almost borking. TRUE STORY!
Make liquid calories your best friend if you can't face eating anymore
Now consistency is another big factor, just because you eat big sometimes does not mean you eat enough CONSISTENTLY.
You should be averaging your calories over a week, not each day. Muscle building doesn't happen overnight, your body needs a constant supply of protein & energy to build thick dense muscle mass!
Protein - you should be aiming to eat around 1g of protein per 1lb of bodyweight. But personally, I don't believe you ever need more than 200-250g of protein per day unless you're literally hitting hulk status & taking certain "supplements", you know who you are.
NEVER TRACKING YOUR TRAINING
I'd say less than 5% of people actually track what they're doing & honestly, a lot of the time I'm one of them. But guess what, when I stop being lazy and do it.. damn I make more improvements in a month than I would in 2 months of complete guess work.
To build muscle, you must be in a calorie surplus & progressively overloading your muscles/weights.
It's that simple,
yet SO many people aren't checking if they're actually lifting more and more each week/month/year (apart from bench press, we all know are bench press gains).
This doesn't always mean you must be getting stronger & stronger, otherwise people who've trained for 20+ years would be squatting 100000kg.
Simply throwing in 1 extra set than you did last week on an exercise is progressively overloading.
You've put your body through extra stimulus that it hasn't done before - therefore giving it the need to adapt and grow!
TOO MANY DAMN ISOLATION EXERCISES & CHASING THE PUMP
Curls curls & more curls.
Yes a pump is one of the best things since sliced carbs. But without wanting to be that guy ruining your post-workout selfie, it isn't doing you any favours.
You should be focusing entirely on your compound lifts, they're the money makers. They are what cause your body to grow.
But I do get it, nothing beats a good pump.
But let me ask you this, have you ever actually made it home from the gym and still had the pump? Hellll no (it makes me sad too).
However, well earned dense muscle will last much longer than 30mins & you can feel good all damn day.
If you're interested in taking your training to that next level, drop me an email today to discuss your personal training options with me